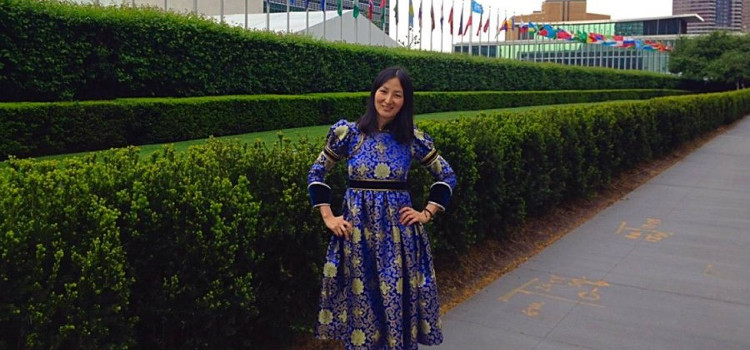 Harder to breathe: finding solutions to air pollution
---
A lot of alumni will be familiar with China's soaring levels of pollution, grabbing headlines around the world. Many entrepreneurs like myself are trying to find ways of fixing the problem. After seeing how badly children are affected, I developed a company manufacturing fashion-focused military grade pollution masks with a British twist. We use a technology developed by the British military for chemical nuclear and biological warfare protection.
My entrepreneurial journey started out at Cambridge, where Andrey Pronin (Fitzwilliam 2008) and I founded Oxbridge Tours as an answer to rising tuition fees. Students were paid above market wages to give guided 'behind the walls' perspectives to tourists. I was lucky enough to receive mentorship and encouragement from William Pitt Fellow, Richard Parmee (Pembroke 1970), who founded the Parmee Prize – intended to catalyse businesses being developed in the College. We also received a letter of support from the Vice-Chancellor and hosted tours for then MP for Cambridge, Julian Huppert and the Cardinal of New York, as well as many others.
After graduation, I moved to China and worked as an education consultant. Many of the students I was working with complained of scratchy throats and were carrying inhalers. I was really shocked, as I don't believe any child should think it's normal to spend all day coughing. Some kids even colour the sky in grey when they paint pictures in school, which unsettled me greatly. I wanted to help with a certified mask that can actually protect them but that also looks fun and friendly so they are happy to wear them when mum and dad aren't looking.