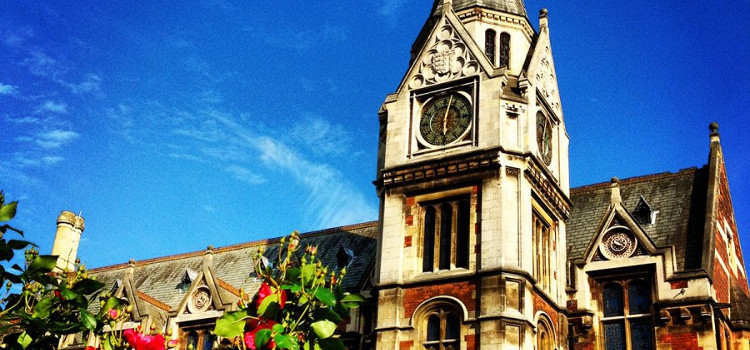 A journey under the star of the nomadess
---
I was born and grew up in the Republic of Buryatia, a region of indigenous people and a centre of Buddhism in Russia. My hometown – Ulan-Ude – lies along the Trans-Siberian Railway and is a few hours away from Lake Baikal, the world's largest freshwater lake. To me, Baikal is a spiritual place where I can contemplate, generate energy and find peace of mind. When I was an undergraduate student at St. Petersburg State University.
The opportunity to study at Cambridge has transformed my life by opening up new horizons for professional and personal development. One of the activities that had a big impact on me was the Cambridge University International Development Society where I became involved as an external affairs officer. It was then that I realised where my passion lies and what I wanted to do after finishing my studies – that is, to help others achieve better lives. This was a natural decision in which my professional aspirations met the altruistic instincts of my Buddhist upbringing. Subsequently, I became engaged in various development related work, which led me first to the United Nations (UN) in Geneva and more recently to the UN headquarters in New York.
I currently work at the United Nations Development Programme where I conduct research and analysis on various issues pertaining to sustainable development, including poverty eradication, social inclusion and gender equality. Based on research findings, I provide strategic advice to policymakers on how to improve people's livelihoods. For example, recently I co-authored a report on global trends that will affect the world in the next 15 years, and currently I am leading a new initiative on how women's empowerment in economic, social and political spheres can accelerate the achievement of the UN's Sustainable Development Goals.